Buying a Home Vs Renting: Pros and Cons
Buying a home is a great way to build long term wealth, whilst renting is more flexible and easier. The choice is yours. There's no clear right or wrong answer about whether you should buy or rent. The best fit depends on your finances, lifestyle, and several other factors.
At Eric Gerard Realty we have been in the industry for a number of years, and we have decided to share some of the pros and cons of buying vs. renting.
The pros and cons of renting are often the opposite of those for buying. On the plus side, a landlord takes care of repairs, and you have the flexibility to move more easily. However, you have to abide by the landlord's prices and rules, and you don't get the financial benefits of building equity or deducting taxes.
Here are the pros and cons of buying a house instead of continuing to rent: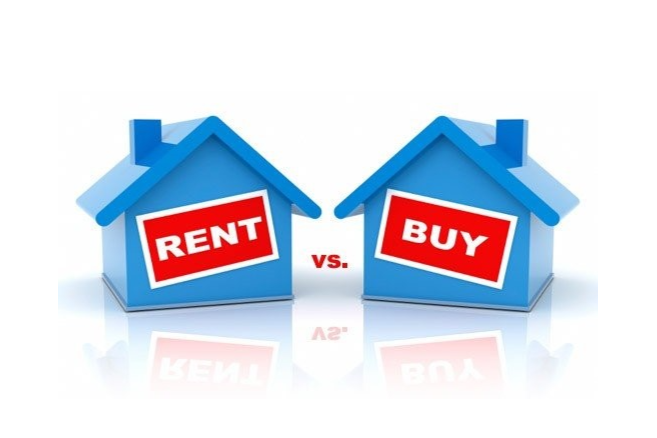 Pros of Buying
Build equity. As you pay down your mortgage and the home value increases, you'll gain equity in the house. You can borrow against the equity to finance other big goals. You could also sell the house later, then keep the money or use the profit for a down payment on your next home.
Tax benefits. As a homeowner, you're eligible for tax deductions on paid interest, property taxes, and home improvements when you file taxes each year.
Customize your home. Your landlord won't always approve changes when you rent. But you have the power to update the home when you're the owner.
Cons of Buying
Maintenance. Your landlord takes care of home repairs when you rent. Once you buy a home, you're responsible for the time and money that go into maintenance.
Less flexibility. It's harder to pick up and move when you own a home than when you rent. You have to list and sell the home, hire a realtor, and pay closing costs if you buy a new place.
Home value could decrease. There are situations in which the market experiences a downturn or a softening of home prices. By the time you move, there's no guarantee that your home value would increase as much as you expect, which could affect your finances later.
Remember, If you're trying to decide on whether to rent or buy a home,buying a home can help you escape the cycle of rising rents, it's a powerful wealth-building tool, and it's typically considered a good hedge against inflation.If you're ready to take advantage of the benefits of homeownership, let's connect to explore your options. You can
Contact us
or visit our
website