Non-financial benefits of home ownership
With higher mortgage rates, you might be wondering if now is the best time to buy a home. While the financial aspects are important to consider, there are also powerful non-financial reasons it may make sense to make a move. Here are just a few of the benefits that come with homeownership.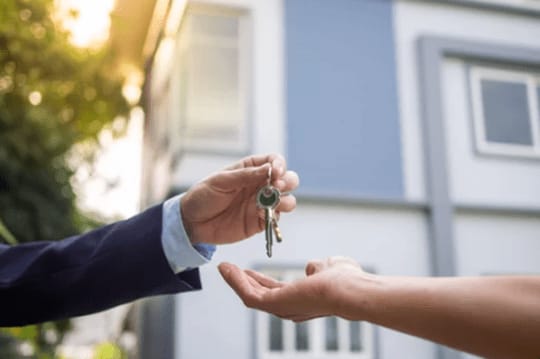 Personalization
Are you tired of trying to make an apartment or rental property feel like home but not having the freedom to customize the space how you'd like? Stark white walls and outdated carpet make it tough to invoke that "home sweet home" feeling. That all changes when you own the property. That's because you have the freedom to create the space that you want i.e., paint the walls, hang pictures freely, and renovate how you see fit. The ability to control your home's look, layout, landscaping, and most anything else you want is a liberating feeling that you'll never take for granted, especially if you've been a long-time renter.
Pets
Not only do you have to worry about whether your landlord will have a problem with your furry friends, but you also need to be ready to pay for any property damage that may be incurred because of your pet. When you own your home, having animals doesn't have to be an issue. In fact, you'll have the freedom to customize your home in a way that makes your pet more comfortable. Homeownership means saying goodbye to the guilt that comes with having an animal in someone else's space and fully embracing pet ownership.
Peace of mind
Happiness comes in many forms but the sense of pride that comes with homeownership can go a long way towards your emotional equity. Feeling settled and connected to your community can lead to a better overall quality of life. Being able to make decisions about your own home appears to have an increase in life satisfaction and boosting self-esteem.
Have you been considering homeownership but not sure where to start? Let a Gerard Mortgage or an Eric Gerard Realty professional help. We take pride in considering all the financial factors affecting your mortgage and work with you every step of the way to find a loan program that fits your unique needs. Visit www.gerardmortage.com or www.ericgerardrealty.com to get started.